NEWS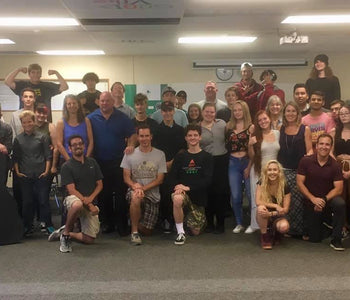 Thank you for having us be a part in these kids lives. We appreciate the hard working staff members, educators, and students at Confluence High School. Your school makes a...
Read more
EYE HEALTH

It's common knowledge within the Optical and Optometric Industry that once an order has been received from their lab of...
Read more
Not too long ago, it was considered absolute taboo to ever mention to your Optometrist or Optician that you were...
Read more
IN THE INDUSTRY

A Flexible Spending Account (FSA, also called a "flexible spending arrangement") is a special account you put money into that you use to pay for certain out-of-pocket health care costs. You can use this money towards eyeglasses, prescription sunglasses, prescription safety glasses, and...
Read more

Costa announcing they will be joining Luxottica's portfolio. Being that The Vision Parlor only carries Independent Eyewear, this is mini speed bump since we pride ourselves of supporting only Independent Companies within our Auburn Optical. We believe in supporting the...
Read more
E-COMMERCE + TUTORIALS

Need help processing an Exchange through Shopify? If you have a lot of in-person transactions and tend to have COD...
Read more